Last Tuesday, the four village elders came to Ahava from the villages approximately 3 up to 4 kilometres away from Ahava who have suffered much damage from all the rain from Cyclone Ana. All their villages have suffered enormous problems as a result of the flooding. To give an impression: 150 households in the village and 80 houses have been destroyed, 98 households and 86 houses destroyed, 125 households and 98 houses destroyed and finally 98 households and 45 houses destroyed.
So hundreds of people will have to stay in the camps, but the reality is far away from that fact. A very small number reside there.
This morning I went to the 4 villages with Mister Chifundo so we could get a better picture of the situation ourselves.
It's shocking to see how the situation looks like. There is hardly a house left standing and if anything is left, it is the walls of a small part of a house. People have built little sheds out of the metal roofing sheets from their former houses or just whatever they could find to make a shed. When we ask why they don't want to stay in the tented camps, the answer is that they are afraid of that. The hygienic conditions are very bad (insufficient running water and toilets) with the result that there is already a cholera outbreak in some camps. In the camp where these people had to go to, 2 people have already died. For that reason, people choose to fabricate something where they can stay as a family when rains are coming and where they can sleep during the night.
Most people have lost everything to the water: pots, pans, clothes, blankets and probably most important: their food. Immediately there is hunger as the so needed help has not come to these villages. To my question how people survive, the answer is to go out every day in the hope of finding some 'piece work' which then gives them just enough money to buy some food for a small portion of food once a day.
Children do not go to school because all notebooks and pens have also been washed away. And without those items you can't go to school.
Ahava hopes to provide these 4 villages with corn flour, beans, cooking oil and a blanket on Saturday 26 February.
We are very thankful for all the financial assistance we have received! In this way we are able to help those people with what we all need most: food. Do you also want to help? It is still possible and much appreciated as so much is needed to help those in need. Please have a look at www.ahava-malawi.com how you can make your financial contribution.
On behalf of then: Zikomo Kwambiri (Thank you very much!)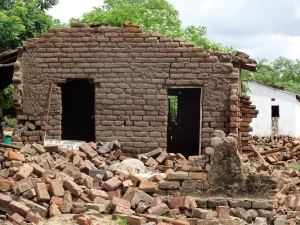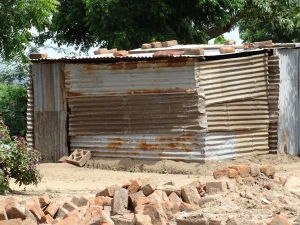 https://ahava-malawi.com/wp-content/uploads/2022/02/DSC09147.jpg
1254
1672
Chris Onderstal
https://ahava-malawi.com/wp-content/uploads/2022/01/SAM-logo-2019-12-05-e1642072888732-1500x826.png
Chris Onderstal
2022-02-12 23:00:27
2022-02-14 23:01:36
Zikomo Kambiri